The engineering Namer models made to over come obstacle as mines and anti-tank trenches. Same as the Namer APC (armoured personnel carrier) it be fitted with Trophy (also called Windbreaker) system.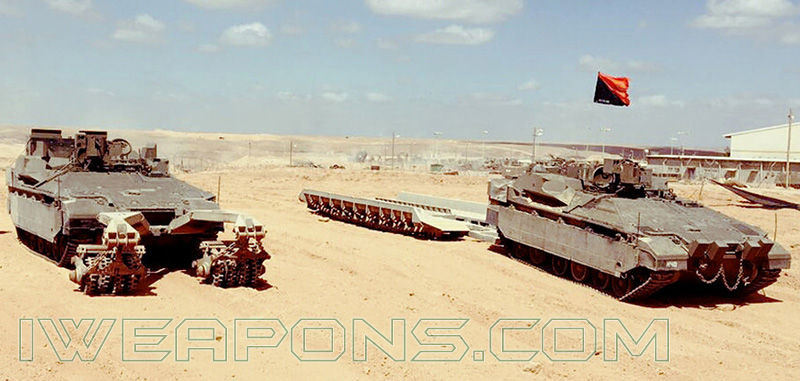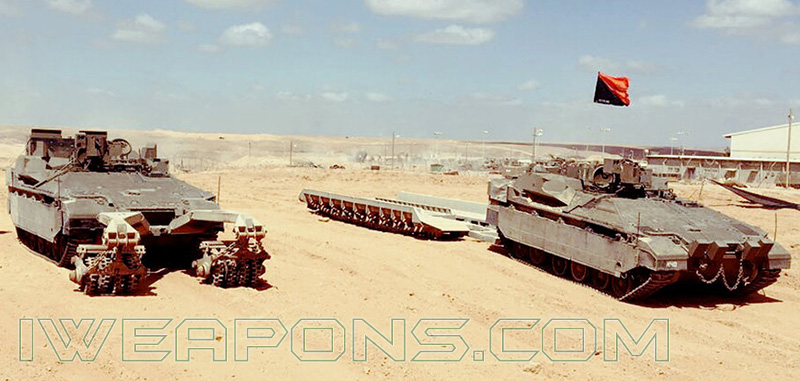 The engineering Namer has three models: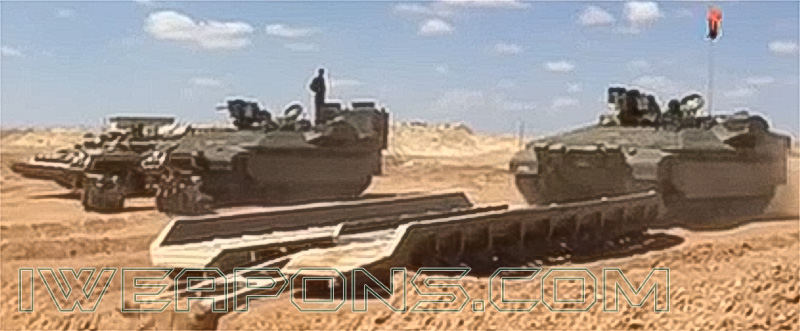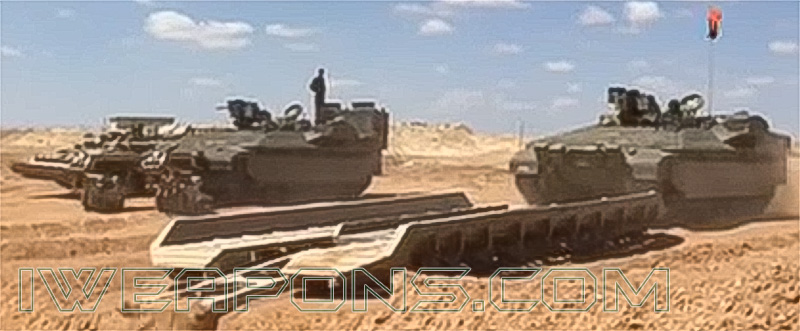 Engineering Namer for the company commander with a bulldozer scoop: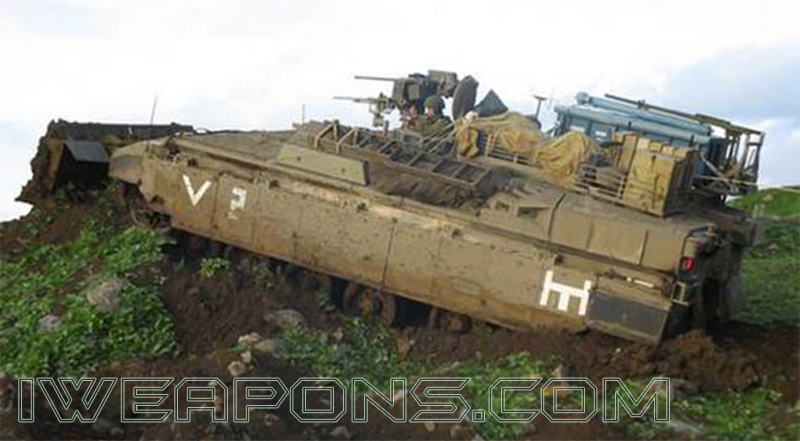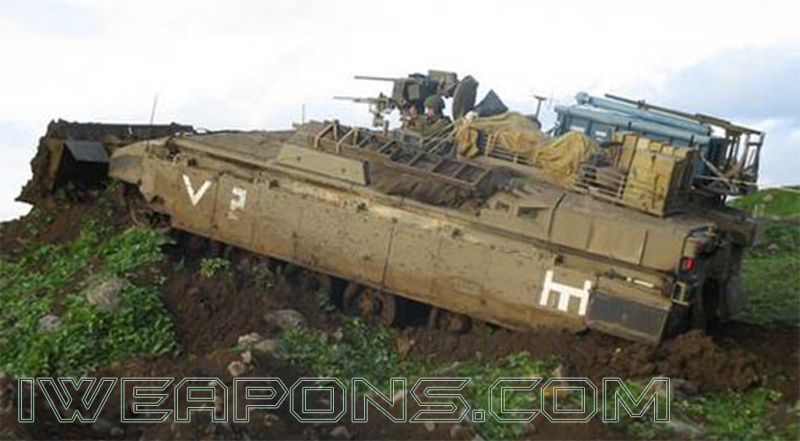 Engineering Namer for the platoon commander with anti-mine rollers, this model also equipped with Carpet minefield breaching system: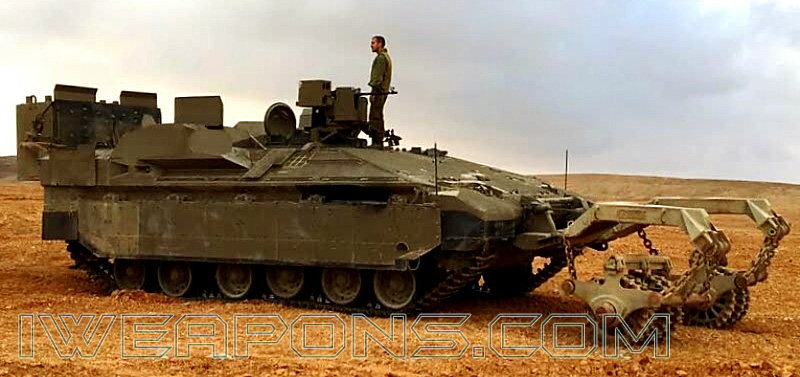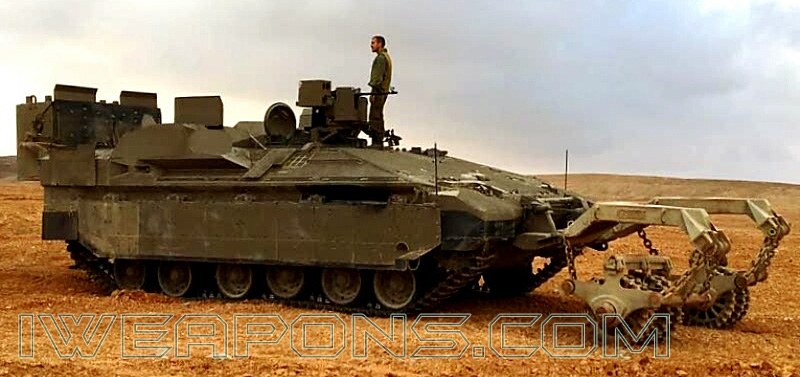 Engineering Namer for the platoon sergeant with towing bridge capabilities: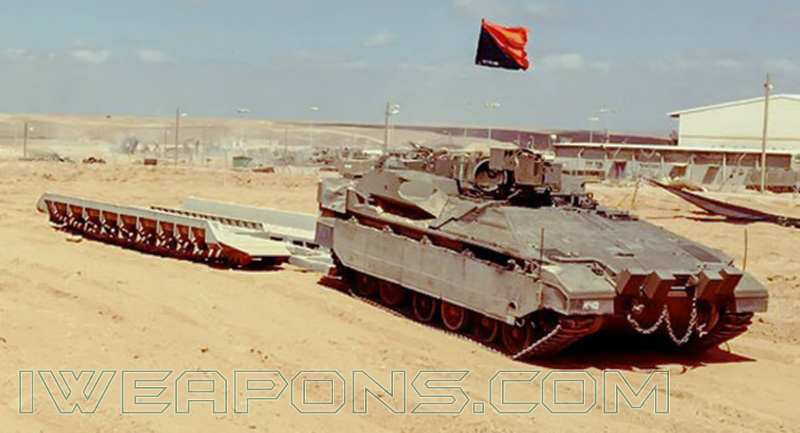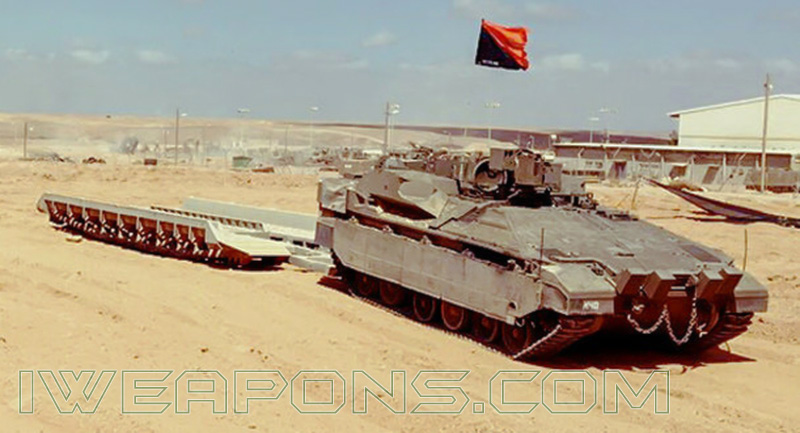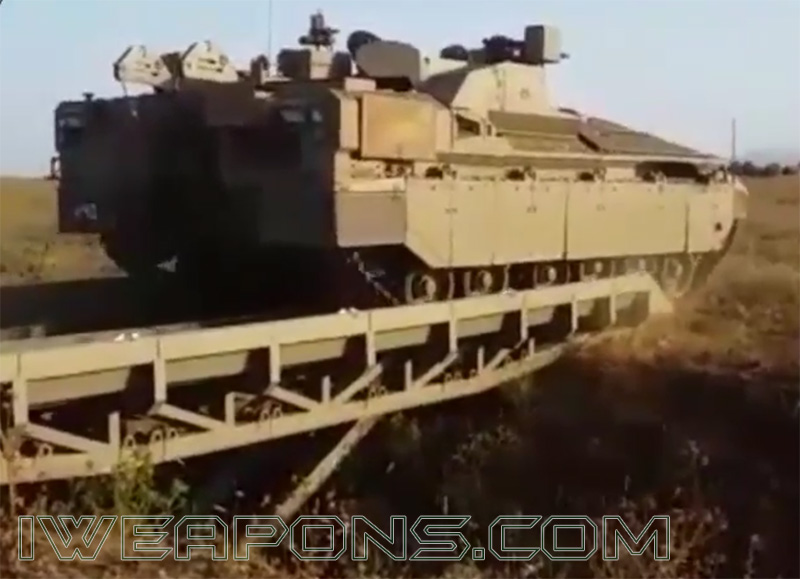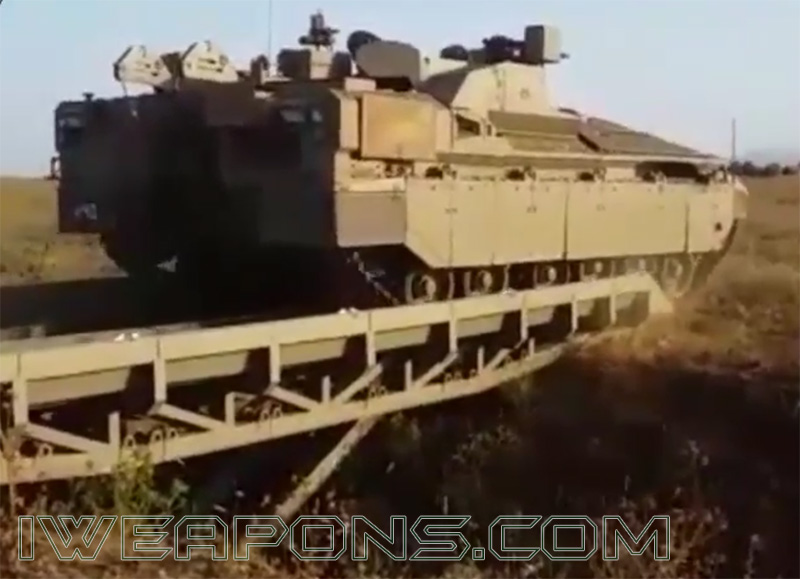 Engineering Namer uses different types of bridges to cross anti-tank trench: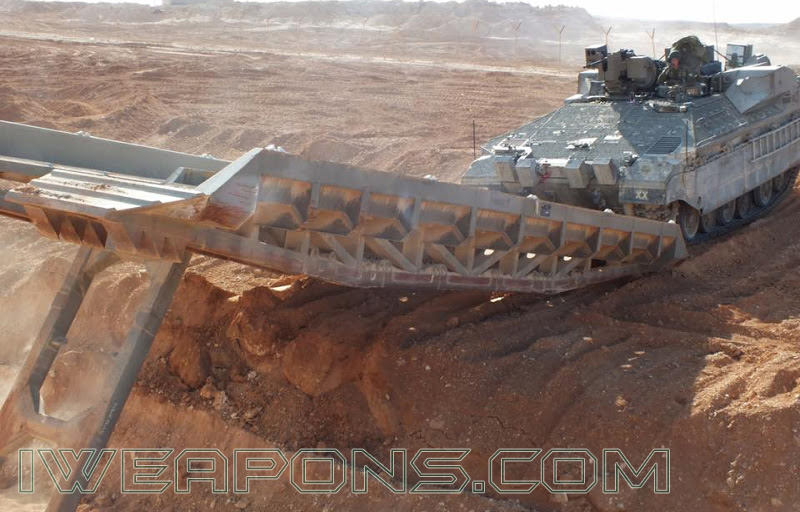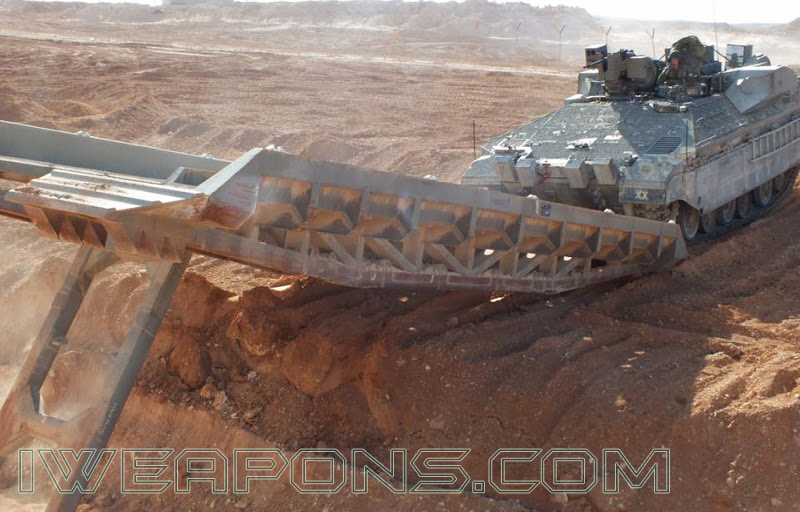 Engineering Namer based Merkava APC considered the most protected APC in the IDF and around the world. While other Israeli engineering APCs been made from old tank hulls, for exampe, Puma made from old retired Centurion tanks. All Namer versions made completely new without using older parts and old tank chassis.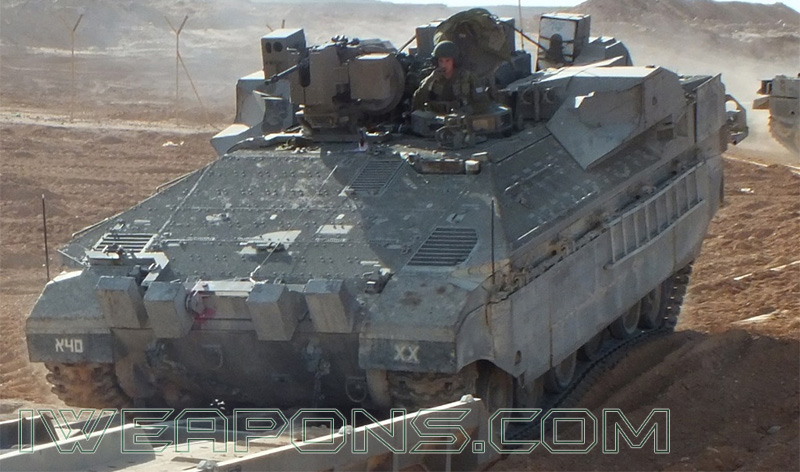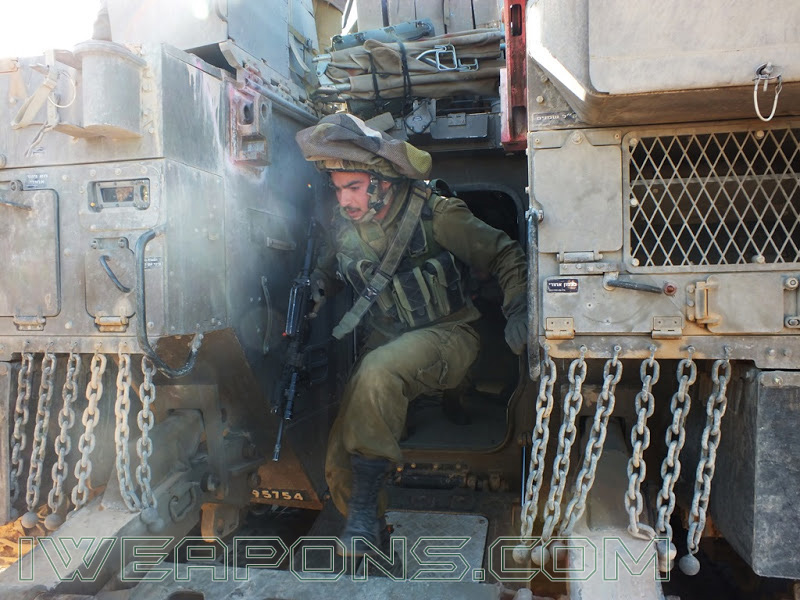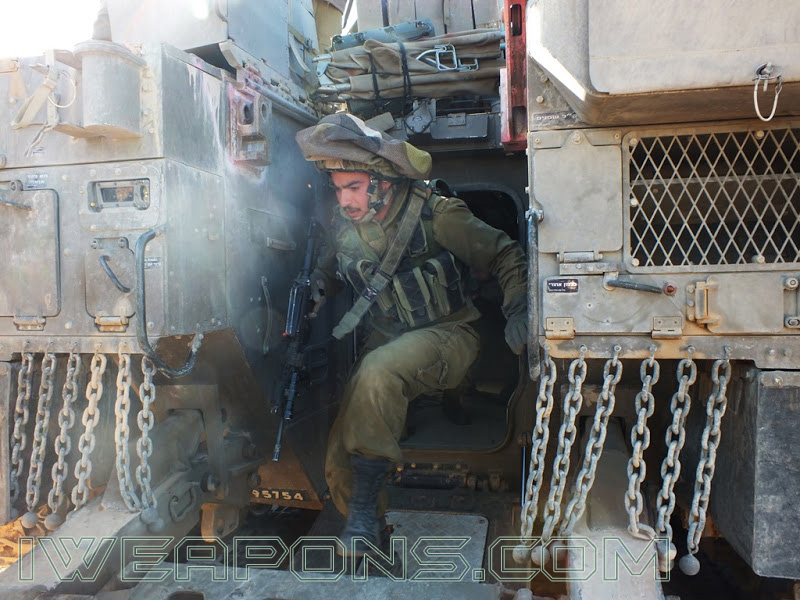 Engineering Namer APC Successfully Crossed an Anti-Tank Trench in Ongoing Tests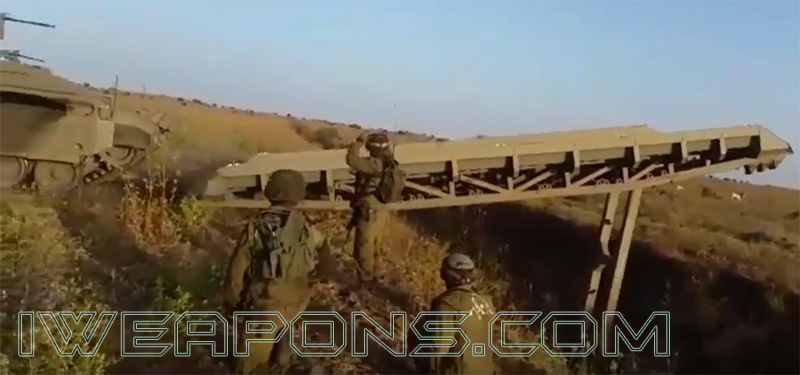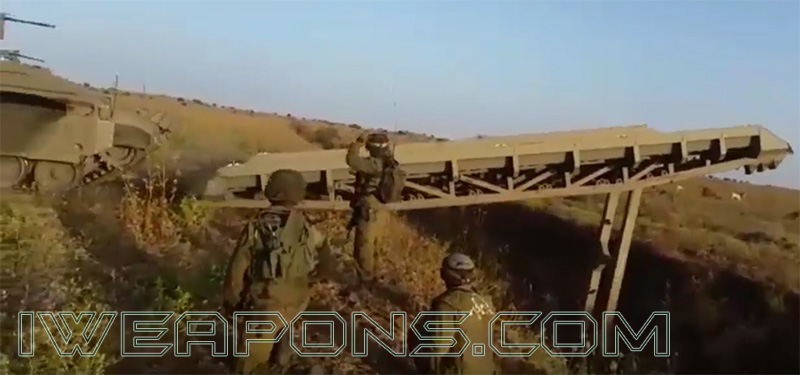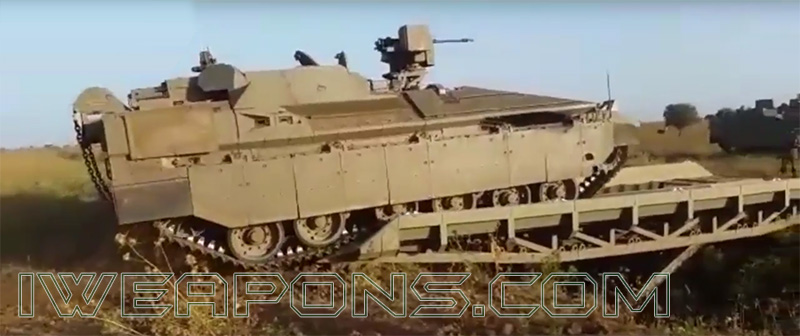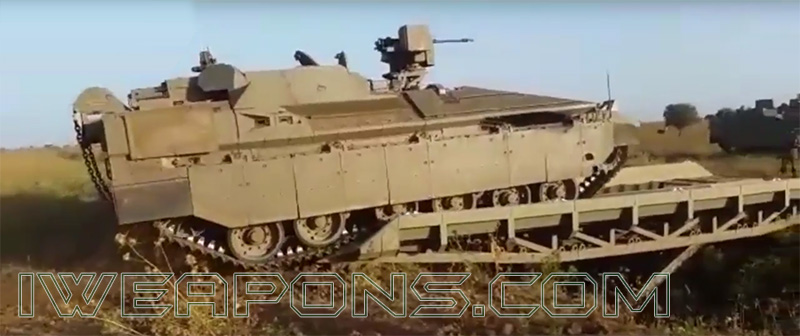 For the first time, armoured personnel carriers of Engineering Namer model participated in a practice at the Golan Heights and crossed an anti-tank trench. In a documentation from the practice, Engineering Namer APC is seen crossing an anti-tank trench with no preparation or help of any engineering tools, setting an armoured vehicle-launched bridge and then driving on it and crossing another trench.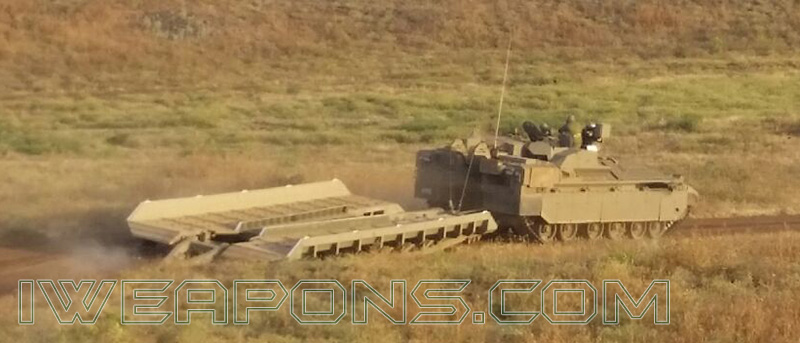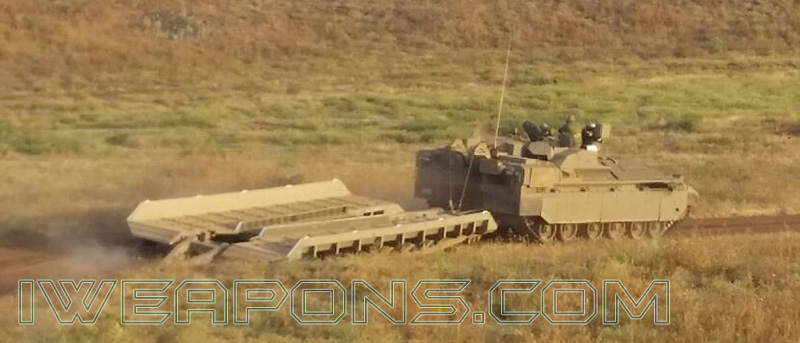 Namer in a special configuration for combat engineering forces use, which is developed by the administration of Merkava tank in the ministry of defense, allows the fighting forces to overcome obstacles in difficult terrain conditions with the maximal protection of the Trophy system.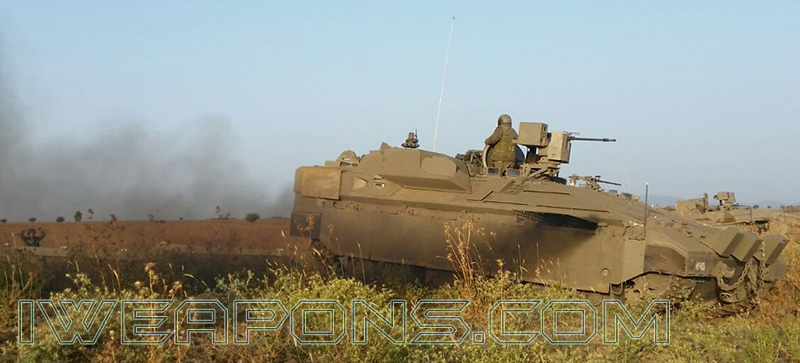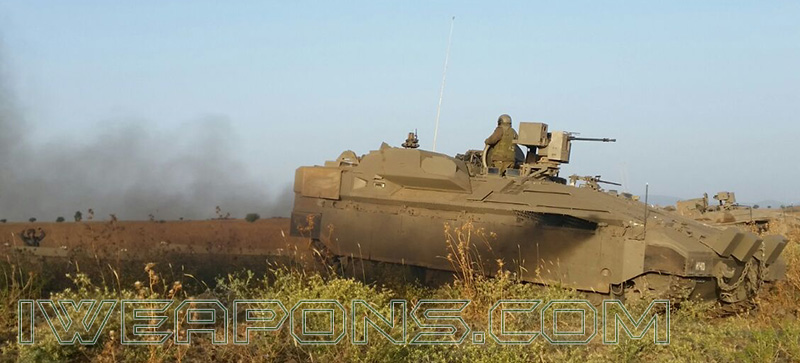 Engineering Namers participated, for the first time in the first platoon practice of a combat engineering battalion. The practice, which is a part of the a training of the Barak brigade (188) at the Golan Heights, is the first platoon field experiment of the Namer armoured personnel vehicles, in a special configuration adapted to the unique needs of IDF combat engineering corps. During the practice, the vehicles practiced breakthrough and penetration, as well as professional practices of the combat engineering forces, such as overcoming obstacles.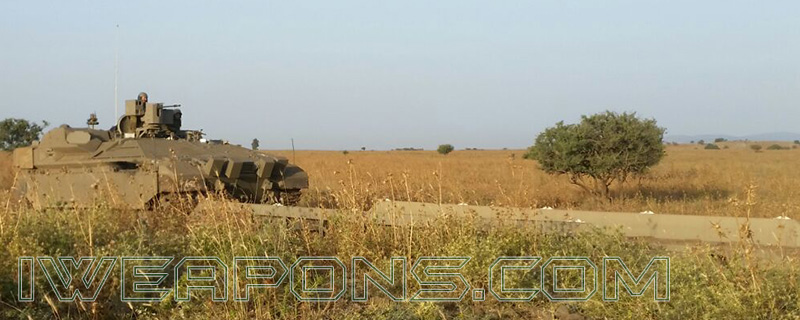 Engineer Namer model, which is developed by the administration of Merkava tank in the ministry of defense, is built in three configurations: armoured personnel carrier with top hatch for company commander, armoured personnel carrier with breakthrough means for platoon commander and armoured personnel carrier with towing and bridging abilities for platoon Sargent.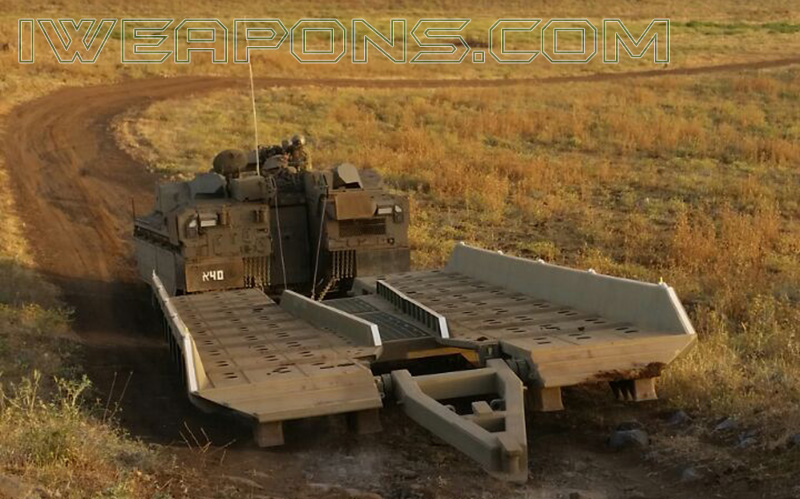 The Namer, which is considered the most protected armoured fighting vehicle in the world, has shown its abilities during operation Protective Edge: While fighting, the Namers saved the lives of many soldiers who stayed protected inside the vehicles. According to ministry of defense decision, all the new Namers will be equipped with the Trophy system which achieved a great success defending the Merkava tanks in operation Protective Edge – a decision which will provide an additional considerable defense to every armoured personnel carrier.