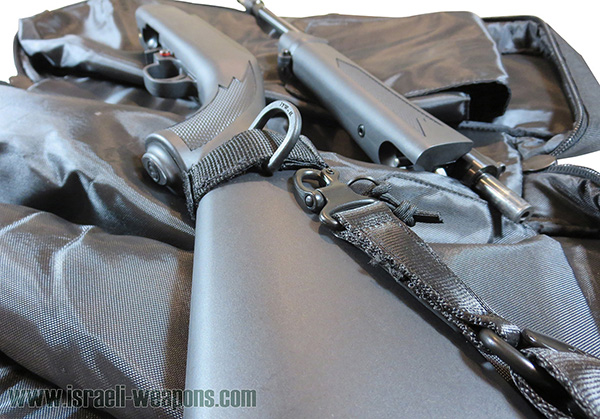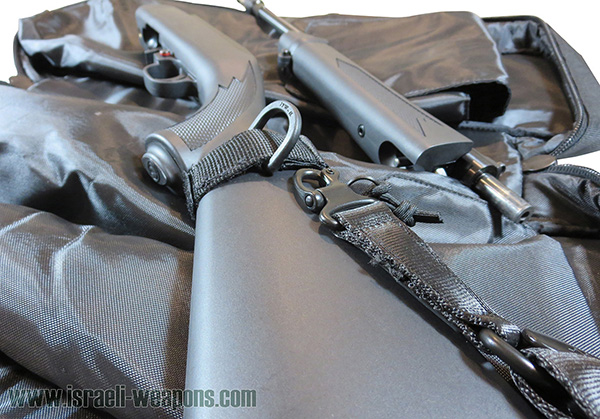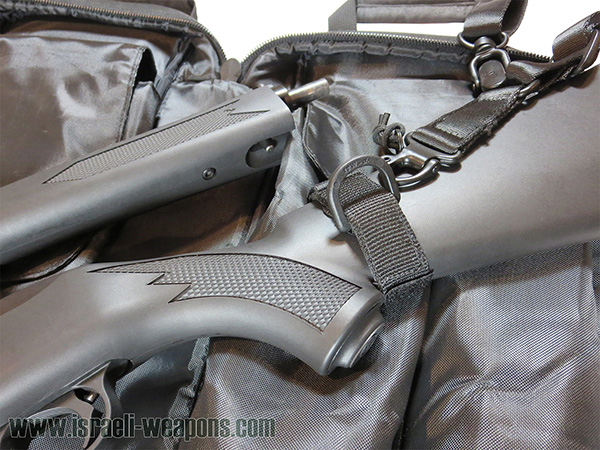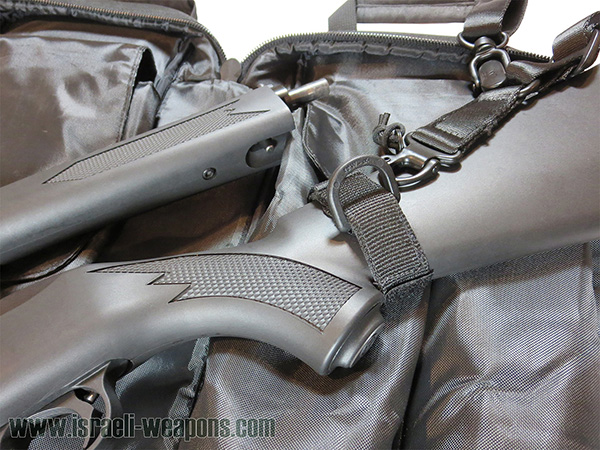 I've been a fan of the Ruger 10/22 for years. When I saw the Take-down version, discovered the ease of conversion, the quality, and the storage bag – I knew it was the perfect weapon to go in the back of the Jeep. In a word; inconspicuous.
I was out in the back country, plinking one day. It was breezy, I finished the magazine, and walked out to reset the target. What do I do with the rifle when I'm setting up the cardboard box and the breeze wants to blow it away? No sling, no provision for a sling.
I know, I can drill, mount and glue, sling swivels into the synthetic stock (and hope the stock doesn't crack over time, or the glue actually sticks to the synthetic material inside the stock where you can't see it when you install it…)
Then I saw a YouTube about a guy who installed a strap to attach a single point sling. It worked. It looked terrible as all the buckles needed to cinch down, tighten and retain or control the excess strap.
I found the strap he was talking about and bought one. I couldn't get it tight enough to stay in place when the rifle was dangling from the single point sling around my neck/shoulder. It moved about four inches toward the butt of the gun before stopping. The other option was to put the strap around the grip area and be under hand when gripping the rifle, ready to fire. Umm … No …
I thought about Velcro. I don't sew, so I had to find someone who could make a strap that velcro'd together that would hold the weight of the rifle – in adverse conditions (walking, running, jumping…)
Since it was evening and I didn't know anyone who sews, I checked on the internet and found IWEAPONS® Sling Attachment (Made by Israeli Weapons). The price was reasonable as I didn't know if the length would be correct for my application.
Ordered via PayPal so I didn't have to worry about exchange rates, etc. A few days later the strap arrived. I installed it and OMG, it works great.
Rich
Southern California USA
(Article and Photos)