IDF introducing new combat uniforms for elite unit, IDF began receiving them in the last few days, and they will enter the service in the coming months.
As part of a broad process to improve ground warfare, these new uniforms will be used by IDF combat elite units. These uniforms been engineered for the needs of the combat infantry units, it is part of improving capabilities with other dedicated equipment for the combat units.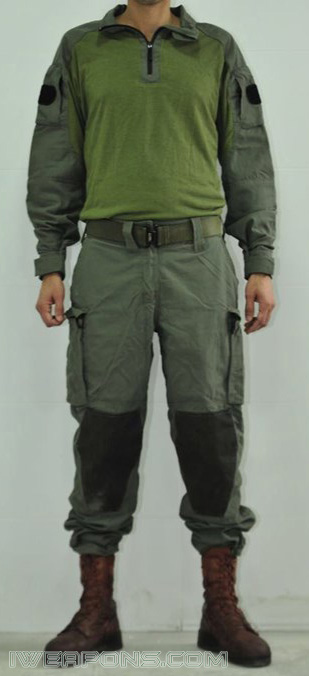 These uniforms will be adapted to the combat units and will have a rigid, fireproof and sweat-proof fabric with a built-in protection layer for the knees, human engineering that prevents pressure points on the body, rubber bands in pants and pockets designed to secure their contents.
These uniforms will improve the operational effectiveness and performance of the fighting over time and will help strengthen the forces' survivability. As part of the process these custom uniforms will be provided to combat units, with a commitment to ongoing improvement with the help of the equipment center in the Technology and Logistics Division.